FILMS OF 2012
Includes no rewatches. * indicates it was seen in theaters.
Code by
invierno.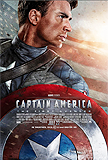 Captain America: The First Avenger
Joe Johnston, 2011, PG-13
"I don't want to kill anybody. I don't like bullies; I don't care where they're from."
Thor
Kenneth Branagh, 2011, PG-13
"This drink... I like it! More!"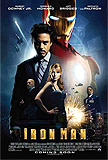 Iron Man
Jon Favreau, 2008, PG-13
"I'm sorry. This is the fun-vee. The hum-drum-vee is back there."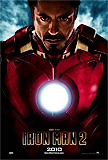 Iron Man 2
Jon Favreau, 2010, PG-13
"You have *a* big gun, you're not *the* big gun."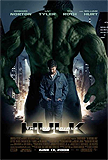 The Incredible Hulk
Louis Leterrier, 2008, PG-13
"Whatever you've heard about me, it's not true."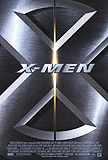 X-Men
Bryan Singer, 2000, PG-13
"Welcome to the future."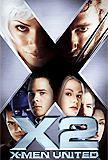 X2
Bryan Singer, 2003, PG-13
"Mutants. Since the discovery of their existence they have been regarded with fear, suspicion, often hatred."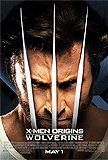 X-Men Origins: Wolverine
Gavin Hood, 2009, PG-13
"Mutants. I don't hate them, I just know what they can do. You don't realize this, but we are at war."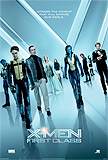 X-Men: First Class
Matthew Vaughn, 2011, PG-13
"Listen to me very carefully, my friend: Killing will not bring you peace."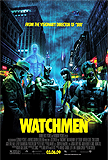 Watchmen
Zack Snyder, 2009, R
"The only person with whom I felt any kinship with died three hundred years before the birth of Christ. Alexander of Macedonia."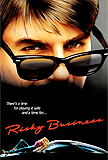 Risky Business
Paul Brickman, 1983, R
"Every now and then say, "What the fuck." "What the fuck" gives you freedom. Freedom brings opportunity. Opportunity makes your future."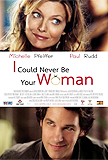 I Could Never Be Your Woman
Amy Heckerling, 2007, PG-13
"Mom, when can I have sex?" "When you have your masters degree."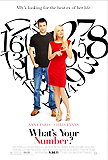 What's Your Number?
Mark Mylod, 2011, R
"Well, if I wasn't your first, at least I can be your last." "Why? Are you going to rape and kill me later?"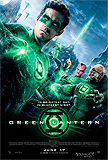 Green Lantern
Martin Campbell, 2011, PG-13
"Green is the color of will. The guardians harnessed will because it is the strongest source of energy in the universe."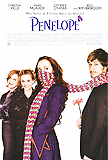 Penelope
Mark Palansky, 2006, PG-13
"What? I'm being her mother! That's what mothers do with daughters; they talk about how to look prettier."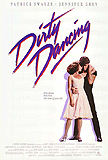 Dirty Dancing
Emile Ardolino, 1987, PG-13
"Nobody puts baby in a corner."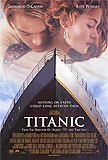 Titanic
James Cameron, 1997, PG-13
"They've got you trapped, Rose. And you're gonna die if you don't break free. Maybe not right away because you're strong but... sooner or later that fire that I love about you, Rose... that fire's gonna burn out... "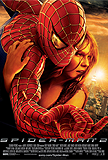 Spider-Man 2
Sam Raimi, 2004, PG-13
"We need a hero, couragous sacrificing people, setting examples for all of us."
Spider-Man 3
Sam Raimi, 2007, PG-13
"It's me! Peter Parker! Your friendly neighborhood... You know. I've come a long way from becoming the boy who was bitten by a spider."
The Descendants
Alexander Payne, 2011, R
"Don't be fooled by appearances. In Hawaii, some of the most powerful people look like bums and stuntmen."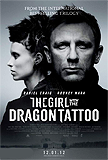 The Girl With the Dragon Tattoo*
David Fincher, 2011, R
"May I kill him?"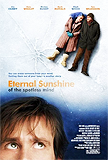 Eternal Sunshine of the Spotless Mind
Michel Gondry, 2004, R
"The operation is brain damage, but it's on a par with a night of heavy drinking. Nothing you'll miss."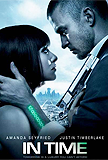 In Time
Andrew Niccol, 2011, PG-13
"But the truth is... there's more than enough. No one has to die before their time. If you had as much time as I have on that clock, what would you do with it?"
The Vow*
Michael Sucsy, 2012, PG-13
"Life's all about moments, of impact and how they changes our lives forever. But what if one day you could no longer remember any of them?"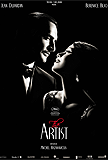 The Artist
Michel Hazanavicius, 2011, PG-13
"With pleasure."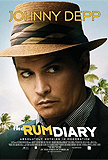 The Rum Diary
Bruce Robinson, 2011, R
"I thought maybe you were a mermaid."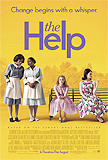 The Help
Tate Taylor, 2011, PG-13
"You is kind. You is smart. You is important."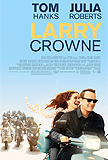 Larry Crowne
Tom Hanks, 2011, PG-13
"This is college, there's only two things you can't do: smoke in the building and use your phone in my class."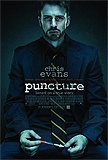 Puncture
Adam and Mark Kassen, 2011, R
"I bet you spent your whole life believing that you were born to do something great, make a difference, do something special. It's the most ordinary thought anybody ever had."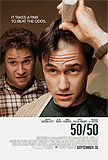 50/50
Jonathan Levine, 2011, R
"No one wants to fuck me. I look like Voldemort."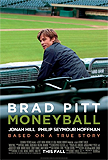 Moneyball
Bennett Miller, 2011, PG-13
"Any other team wins the World Series, good for them. They're drinking champagne, they get a ring. But if we win, on our budget, with this team... we'll have changed the game. And that's what I want. I want it to mean something."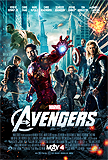 The Avengers*
Joss Whedon, 2012, PG-13
"The Avengers. It's what we call ourselves, sort of like a team. "Earth's Mighiest Heroes" type thing."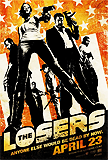 The Losers
Sylvain White, 2010, PG-13
"Did you know that cats can make one thousand different sounds and dogs can only make ten? Cats, man. Not to be trusted." type thing."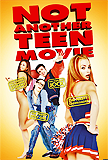 Not Another Teen Movie
Joel Gallen, 2001, R
"No, not Janey Briggs. She's got glasses. And a ponytail. Ugh, she's got paint on her overalls. What is that?"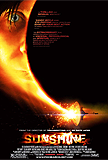 Sunshine
Danny Boyle, 2007, R
"Eight astronauts strapped to the back of a bomb. My bomb. Welcome to the Icarus Two."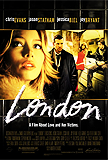 London
Hunter Richards, 2005, R
"You know, they say the greatest conversation you'll ever have is with a stranger?"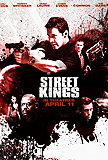 Street Kings
David Ayer, 2008, R
"I can't afford to lose you. Who'd do what you do? You are the tip of the fucking spear. Who's going to hold back the animals?"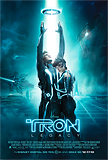 TRON: Legacy
Joseph Kosinski, 2010, PG
"In there is a new world! In there is our future! In there is our destiny!"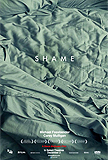 Shame
Steve McQueen, 2011, NC-17
"We're not bad people. We just come from a bad place."
The Bourne Identity
Doug Liman, 2002, PG-13
"How could I forget about you? You're the only person I know."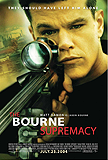 The Bourne Supremacy
Paul Greengrass, 2004, PG-13
"She wouldn't want me to. That's the only reason you're alive."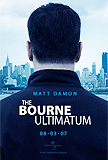 The Bourne Ultimatum
Paul Greengrass, 2007, PG-13
"Do you even know why you're supposed to kill me? Look at us. Look at what they make you give."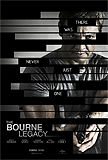 The Bourne Legacy*
Tony Gilroy, 2012, PG-13
"Jason Bourne was just the tip of the iceberg."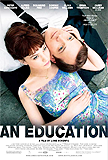 An Education
Lone Scherfig, 2009, PG-13
"I don't want to lose my virginity to a piece of fruit."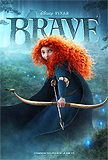 Brave*
Mark Andrews, 2012, PG
"If you had a chance to change your fate, would you?"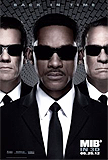 Men in Black 3
Barry Sonnenfeld, 2012, PG-13
"Don't ask questions you don't want to know the answer to."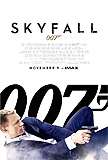 Skyfall*
Sam Mendes, 2012, PG-13
"We are the two rats left. We can either eat each other... Or eat everyone else."
Mirror Mirror
Tarsem Singh, 2012, PG
"Age before beauty. It's important to know when you've been beaten. Yes?"